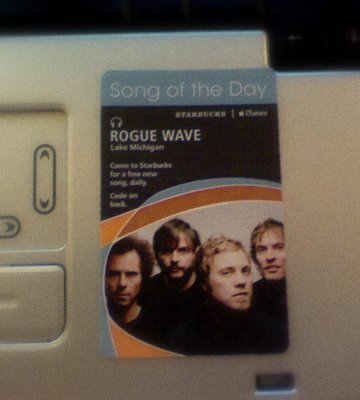 Okay, so, you know how Starbuck's has this Song of the Day promotion going on with iTunes? Well, today, the man and I went to Starbuck's and we received 2 cards -- obviously, we don't need both. Anybody out there got an extra card you don't need from another day that you wanna swap for today's (10/20/07) song? No Kenny Chesney, please.
Drop me an email and we can exchange download codes -- 'cause hey, free music is fun!
If you don't have a Starbuck's card, but have something else cool to trade, let me know. I'm open. Besides, it might be more fun to do a "totally random items, interweb swap meet..." Whatchagot, bloggy friends?
Labels: blogging, butterfly, friends, fun, music, Starbucks, swap, trade, web